about Your drc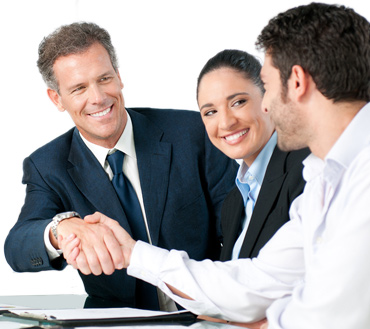 Alternative Dispute Resolution (ADR) is an increasingly popular option that allows people to resolve disputes outside of court in a cooperative manner. ADR can be faster, cheaper and less stressful than going to court. Most importantly, the use of ADR can provide greater satisfaction with the way disputes are resolved.
Conflict is a normal part of everyday life and the Dispute Resolution Center is ready to help you successfully deal with those conflicts. Our services are here to support families, individuals, businesses and organizations. We do this by providing affordable and professional mediation services, listed below is a partial list of issues that can be mediated.


Why DRC?
Studies show that people follow through on mediated agreements at a higher rate than they do on court judgments. While court proceedings are public, mediation is conducted in a confidential setting. Mediation meets peoples' need to speak to each other rather than hiring attorneys to speak to a judge on their behalf and offers the opportunity to work through emotional issues left unattended in the legal system.
"In many cases, disputes resolved by parties themselves, through the work of a trained mediator, produce solutions which are 'better' than the results of litigating in court." ~ Grant County Superior Court Judge Evan E. Sperline
mission & history
The mission of the Columbia Basin Dispute Resolution Center is to empower people to resolve conflict peacefully through mediation and conflict resolution training.
A motivated group of county residents held meetings in Ephrata, Quincy, Moses Lake, Warden and Royal City to provide interested persons with information about the services and benefits of forming a Dispute Resolution Center (DRC) in Grant County. The founding group formed an official Board of Directors on August 18, 2007, chose the name "Columbia Basin Dispute Resolution Center", and began the necessary steps to become a DRC under RCW 7.75. The CBDRC was authorized to operate in Grant County by the Grant County Commissioners on June 24, 2008, and an executive director was hired in December. In March and April of 2009, the DRC held its first Basic Mediation Training in Moses Lake to begin training additional mediators. Efforts to educate the residents of Grant County on the benefits of mediation and services provided by the Dispute Resolution Center are ongoing.
2017 Board of Directors
Clint Opheikens - Executive Director
"Testimonials"
"I am most impressed with the outcome of our mediation and your ability to bring these parties together."

"I am very impressed with the process the mediators moved us through & their level of professionalism. Nice job!"

"Excellent work! Within the bounds of the confidentiality agreement, I will be happy to endorse your good work."

"In court I gained nothing in my divorce but when we decided to use mediation, we both got what we wanted and the kids are much happier because of it!"

"Very impressed with how things went, thank you...The mediators were very professional."

"Very much worthwhile!!!"